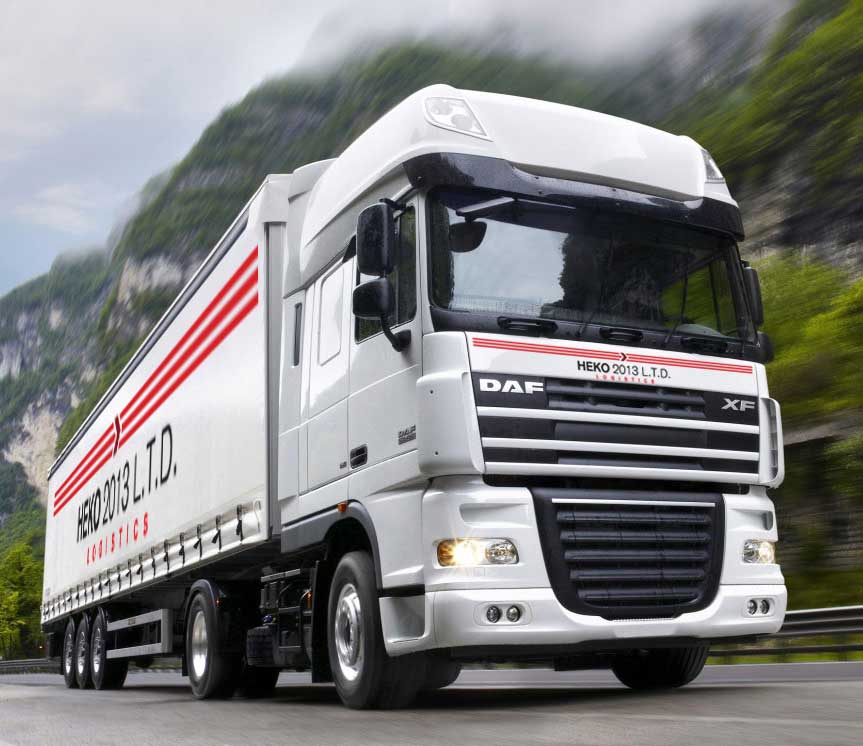 In accordance with your needs we organize domestic and European deliveries of collective, complete and partial shipments. The company HEKO 2013 LTD operates in the national and international transportation since November 2013 with a view to the safely and timely transportation of any goods to many destinations.
The company's registered offices are in Petrich Bulgaria and the fleet consist of ten trucks with their respective semitrailers.
HEKO 2013 LTD makes transportation possible between Greece and Romania, Bulgaria, Germany, Italy, France, Poland and many more destinations every week.
All cars of our company are equipped with joint security and safety of goods.
The company staff consists of drivers with great experience in this profession.